What is Clear View Fencing?
Density mesh fencing, more commonly known as "Clear View Fencing", is a high security wire mesh panel system used to mainly secure commercial and industrial properties. This perimeter fencing was developed to provide clear "see through" visibility with an aesthetic appeal.
Due to the fence being see through, security cameras and personnel will be able to more easily detect potential intruders.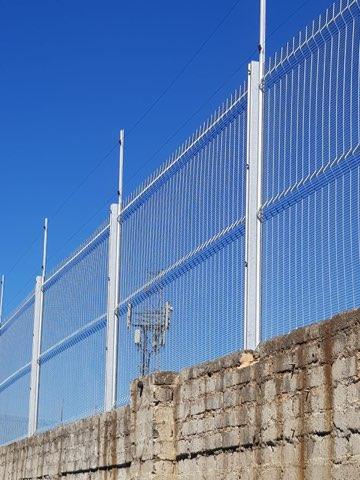 Mesh wires are welded together to form a grid like pattern with certain "densities" or apertures depending on your budget providing a wide range of available products.
Depending on the brand you choose, the panel sizes are generally the same. For clear view fencing the heights range from 1200mm to 2400mm in height, going up in 600mm intervals.
The width of the panel is one of the biggest differences between the brands. The widths vary between 2500mm and 3300mm.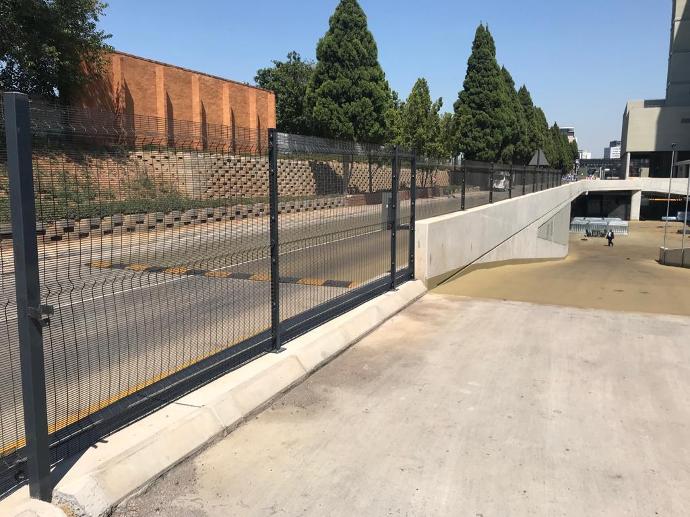 Each brand has it's own post system. The most common type of post is tapered whiles others are either square or I-shaped posts. There are vary few that have cover plate systems.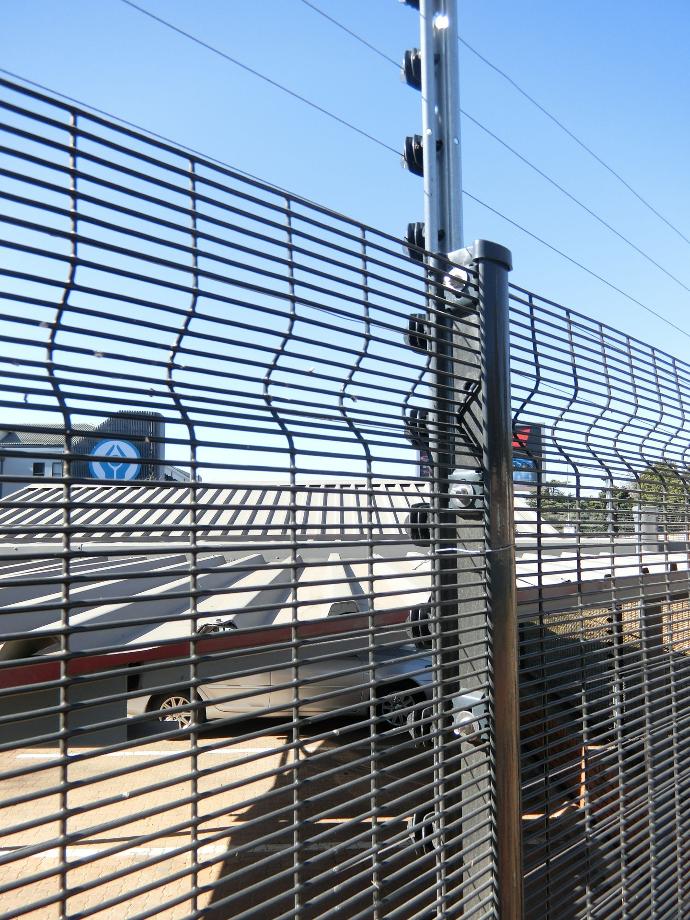 To fasten the panel to the posts, you would need a fixing method. These would include bolts, brackets, washers, and nuts.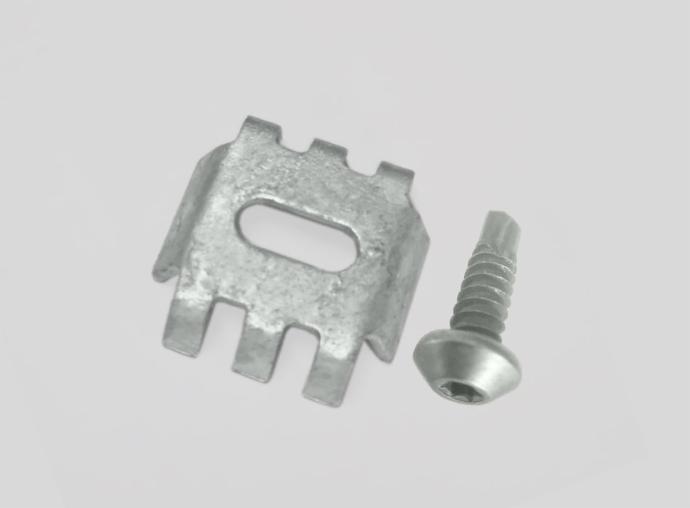 When deciding on a gate, the best thing to do is work with the standard sizes. Contact the brand you are looking to use and ask what their standard gate sizes are. This should reduce lead times as your supplier wouldn't need to follow certain time consuming procedures to give you that extra 500mm.
If you really must, you can get in touch with your supplier and request they manufacture the custom gate for you, but remember, this will come at a price.
The coating options available are what makes the clear view fence last so long. They guarantee a rust-fee product for several years. This however is dependent on the climate and where the fence is situated, inland or coastal. Coastal regions will degrade faster due to the salt in the ocean.
ZincAlu or Hot-Dip Galvanizing increases the life span of the mesh wires by around 5-10 years.
Powder coating further enhances the life span, and increases the appeal of the product. The life span is increased even further.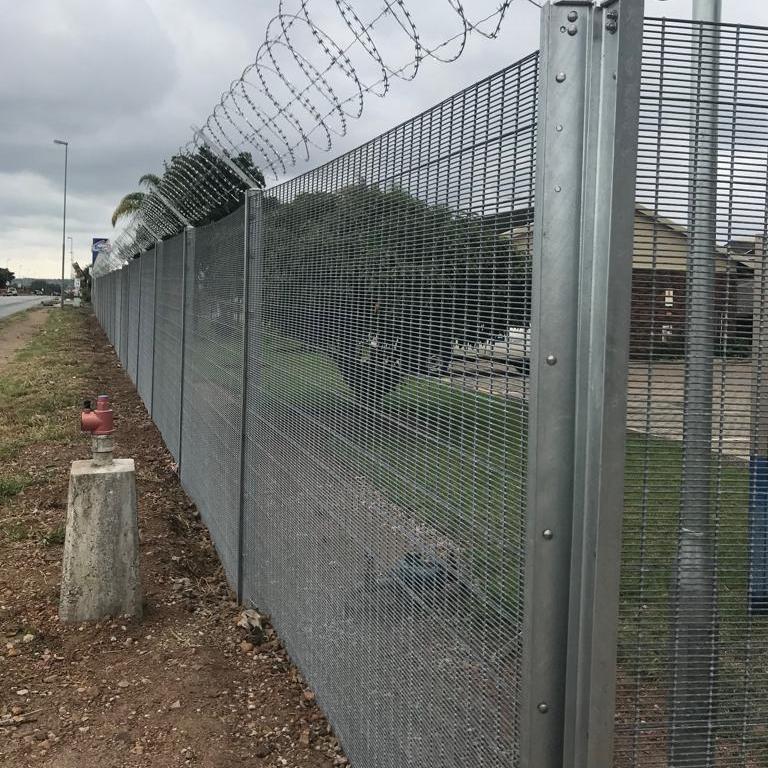 ZincAlu Coating
Zinc Aluminium (ZincAlu) finish 95% Zinc and 5% Aluminium has four times the life span of hot-dip galvanizing (HDG).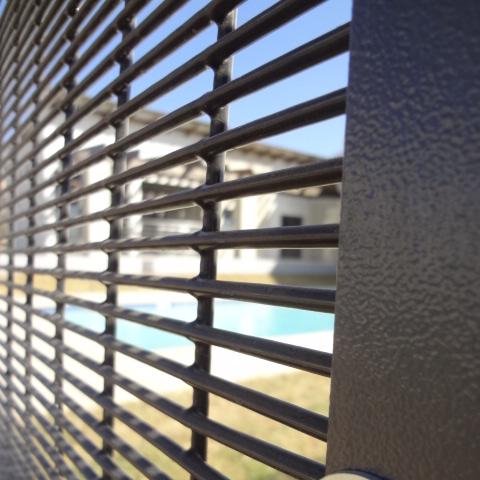 Powder Coating
Powder coating is created using dry powder and an electric charge. Creates a hard finish that is tougher than paint with no maintenance required.
Benefits of Clear View Fencing

The panel system is extremely durable with nearly no maintenance required.
There is a variety of different panels systems available with different add-ons. These add-ons include under-digs, overhangs, piggyback electrical fencing, and flat wrap extensions, to name a few.
The High Density option provides an anti-cut and anti-climb solution.
The Low and Econo density options are extremely cost effective and at times is cheaper than Palisade Fencing.
The installation is extremely quick and easy.
Now that you have a clear view of what you want, you can now start finding a supplier and installer for you clear view fencing.
Diamond Fencing is a supplier and installer of Density Mesh products in South Africa. We have the highest regard for our customers who embark on their fencing journeys. With over 40 years of combined experience in the fencing and construction industry, you can be sure to get the best service in South Africa.
Speak to one of our friendly team members by emailing us at sales@diamondfencing.co.za or simply contact us on our landline number 012 543 1294.